Five MoUs signed to support organic food sector in Saudi Arabia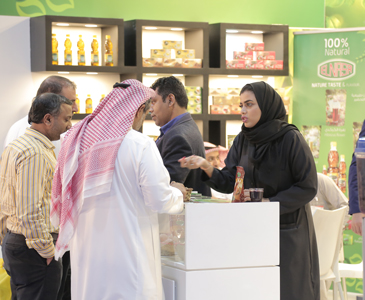 RIYADH — The Saudi Society for Organic Agriculture signed on Thursday five memorandums of understanding (MoUs) with several private sector companies and cooperative societies.
Minister of Environment, Water and Agriculture Eng. Abdulrahman bin Abdulmohsen Al-Fadhli and Dr. Fahd Balghunaim, Chairman of the Board of Directors of the Saudi Society for Organic Agriculture, were present at the signing ceremony held at the Ministry's headquarters in Riyadh.
These memorandums aim to support and develop the marketing of organic foods in the Kingdom, address the obstacles facing organic farmers after production and enable them to display and market their products.
The Ministry's sponsorship of these MoUs emanates from its keenness on developing the organic food market in the local market, which constitutes the main engine for the growth of the sector.
The Ministry indicated that the focus in the past was on the organic food market to contribute to overcoming the challenges faced by farmers, and the logistical difficulties of producers, in cooperation with the private sector, cooperative societies, and competent authorities.
The Ministry explained that the MoUs also aim to provide packaging solutions and reduce costs for farmers by activating the unified purchase and demand, preparing their products, supporting the marketing of the organic product by facilitating its access to markets, supporting the process of storing the product and delivering it to the consumer, and creating models to support logistical solutions that constitute a major challenge for the farms, in addition to engaging the private sector with organic producers to ensure the sustainability and continuity of business. — SPA
Source: Saudi Gazette