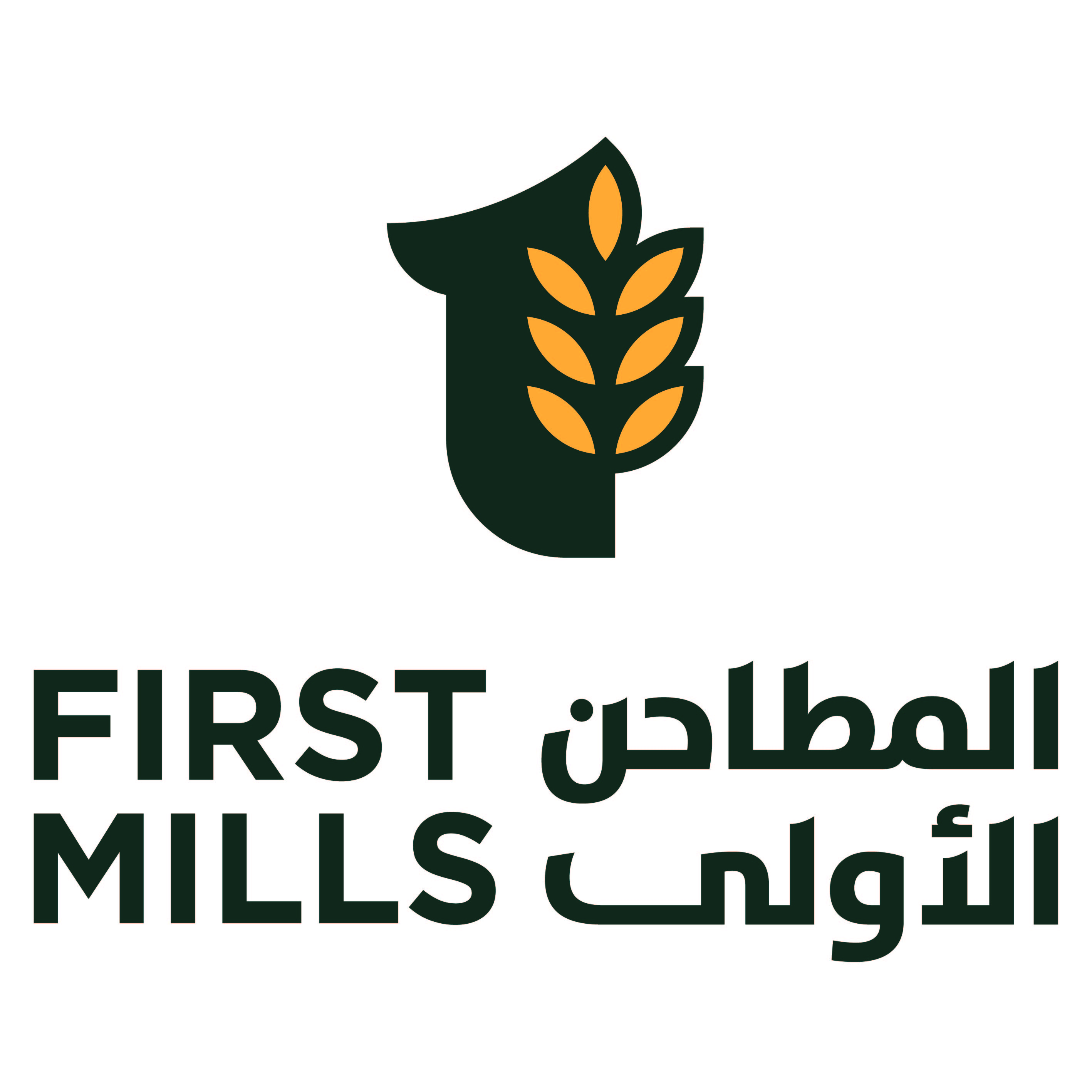 Founded in 2017 as a result of the privatization of the General Food Security Authority (GFSA), First Mills is one of the cornerstones of Saudi Arabia's strategic food security ecosystem. The Company is a market-leading milling player in the Kingdom, incorporating innovative solutions to produce the highest quality flour, feed, bran and wheat derivatives. The Company covers all major regions of the Kingdom through four strategically located, large-capacity mills in Jeddah, Qassim, Tabuk, and Al-Ahsa. At First Mills, quality comes first in everything we do. Our ambition is to be the first choice for premium food and feed products in Saudi Arabia and the region.
Company
Sector: GRAINS & CEREALS
Subsector: Flour & Starch, Oats & Wheat
Product List
Image
Product name and Description
Bakery Flour
The extraction is 80% of the wheat grain components, it's used to make all varieties of different breads.

Superior Flour
The Extraction is 70% of the wheat grain components, it specializes with its pure white color. They use it in pastry baking and all kinds of sweets.

Superior Whole Wheat Flour
It is produced by mixing bakery flour (powder with semolina) It is used in creating traditional Saudi dishes.

Whole Wheat Flour
The extraction is 95% of the wheat grain components, and it is used to produce Arabic bread, long white bread, and toast. It's also used in the Saudi cuisine.